Geist + The Walrus: Get Two 1-Year Subscriptions for only $30!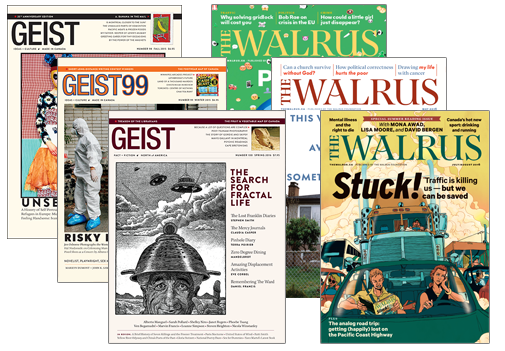 Geist and The Walrus: two of the most widely-read Canadian magazines, together at last.
Subscribe to both for one year for $30—that's 14 issues for only $2.14 each!
Geist brings you irreverent stories, snappy poetry and stunning photography; The Walrus brings you long-form journalism, topical essays and well-considered fiction.
Click below to order a one-year subscription to both Geist and The Walrus for only $30.