Put Geist in your bag and tote it.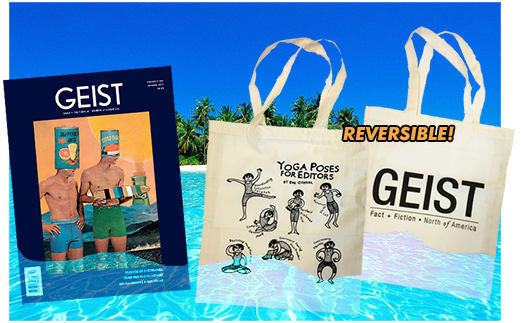 Sign up for a 12-issue subscription (or renew your current subscription) for just $50—that's almost 50% off the newsstand price—and we'll send you a complimentary reversible Eve Corbel True Funnies tote bag.
The Geist tote bag is the perfect way to carry all your summer supplies with style. Sling one of these bad boys over your shoulder and you'll be turning heads at barbecues, pool parties, luaus, picnics and summer tote bag conventions.


You can also call 1-888-434-7834 to order over the phone, and check out our Subscription FAQ if you have any questions.