Renew today and get a limited edition tote bag!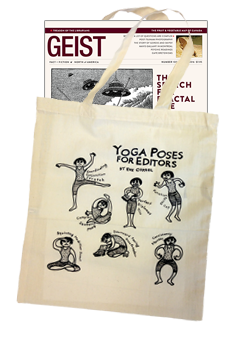 Your subscription recently came to an end, but it's not too late to renew!
This spring, Geist published its hundredth issue. Come back and join us for the next hundred, starting with Geist 101.
We have a special offer for past subscribers: renew your subscription for 4 issues at $21—that's more than 30% off—and we'll send you a limited edition Eve Corbel True Funnies tote bag.