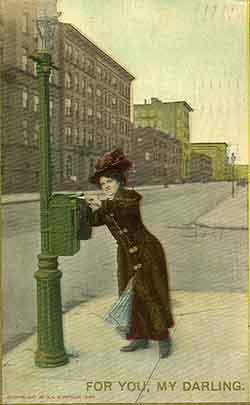 Dear %%$first%%,

Four days remain until the deadline for the 9th Annual Geist Literal Literary Postcard Story Contest!

Contest deadline is March 1, 2013, 11:59pm PST.

Get inspired and take heart from the infamous words of Karl Kraus: "A writer is a person whose skill is improved by deadline."

Submit your image-inspired micro-story online here or mail entries to:

The Geist Postcard Contest
210-111 West Hastings Street
Vancouver, BC V6B 1H4


Best of luck and happy writing!






PS: Visit the winners' circle for inspiration!
Notable stories from the past eight Postcard Story Contests are now available online.

PPS: Writing to deadline has its rewards!
First Prize: $500 Second Prize: $250 Third Prize: $150
All winning entries will be published in Geist and on geist.com.