Give a weird and wonderful magazine to your
weird and wonderful mom—for only $15!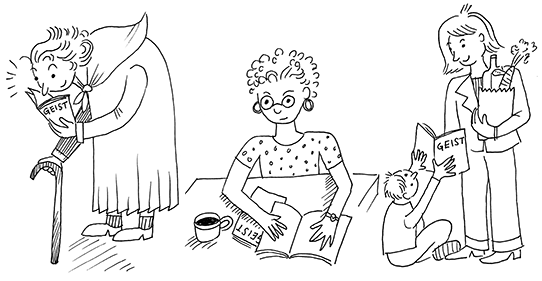 Dear %%$first%%,
Mother's Day is this Sunday!
We know you haven't forgotten, you just haven't found the perfect gift yet, right? Think back, what have you gotten for your mom in the past?
Flowers
Chocolates
Day at the spa
Construction paper card with macaroni glued to it
Tried and true, but hardly original. This year, give your mom something that's as unique, smart, funny, weird and wonderful as she is.
Unlike those other gifts, Geist will last a full year and doesn't cost as much! (Except for the macaroni card). Give a 1-year gift subscription for only $15! That's over 50% off the cover price!
So order today! Give her a call, send a card, take her out for brunch and let her know Geist is on the way.
Include your mom's shipping address when you check out using our secure PayPal server and we'll take care of the rest.


Click here for orders outside of Canada.

You can also call 1-888-434-7834 to order over the phone, or email subs@geist.com with any questions. Offer valid until May 10, 11:59PM PST.