Dear %%$first%%,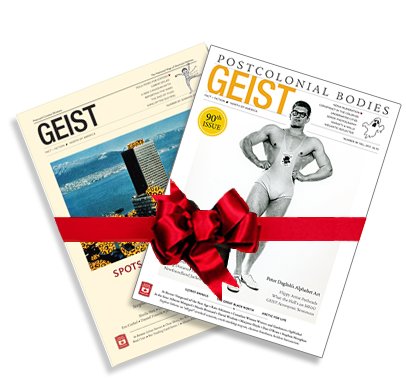 Geist is the essential companion for established and emerging writers, so give the writer in your life what they really want this holiday season.
It's Canada's most widely read literary magazine, it lasts a whole year and it's very inexpensive—you can give the gift of Geist for only $14!
Gift subscriptions are easy to arrange. Just make a list of your reading and writing friends. And click here.
Each lucky person on your list will receive a hand-signed gift card that wishes them joyous holidays and congratulates them on having a generous friend or relative with such excellent taste.
Order today to ensure your friends and family receive their gift cards in time for the holidays.

All the best to you in these interesting times,



Stephen Osborne,
Publisher


PS: To give a gift subscription today, click here.

PPS: You can also call 1-888-434-7834 to order over the phone.