Renew Your Gifts Early and Relax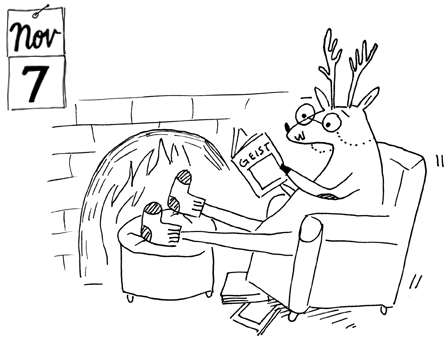 Dear %%$first%%,
Continue the tradition of giving the magazine you know and love to the people you know and love—renew your Geist gifts now!
Geist subscriptions make the perfect gift for the readers and writers in your life and they cost as little as $14! Order now to renew the gifts you gave last year—and add new friends to your list—at this once-a-year rate.
When December rolls around, we'll send each person on your list an elegant card letting them know of your year-long gift to them.
Order today and cross holiday shopping off your 'to do' list!