Get Your Holiday Shopping Done Early—Give the Gift of Geist!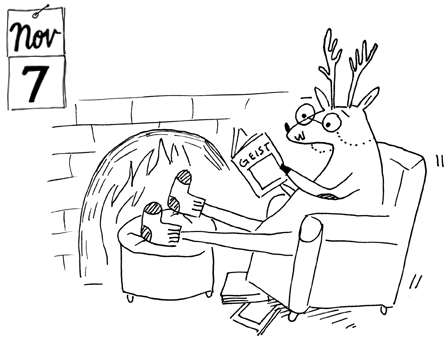 Dear %%$first%%,
Share the magazine you know and love with the people you know and love—sign them up for a Geist gift subscription!
Geist subscriptions make the perfect gift for the readers and writers in your life and they cost as little as $14! Order today to treat your friends and family—and yourself—at this once-a-year rate.
When December rolls around, we'll send each person on your list an elegant card letting them know of your year-long gift to them.
Order today and cross holiday shopping off your 'to do' list!