Read up on the who's who of Canadian culture.

View in web browser.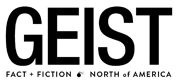 Subscribe to Geist + The Fiddlehead for only $25!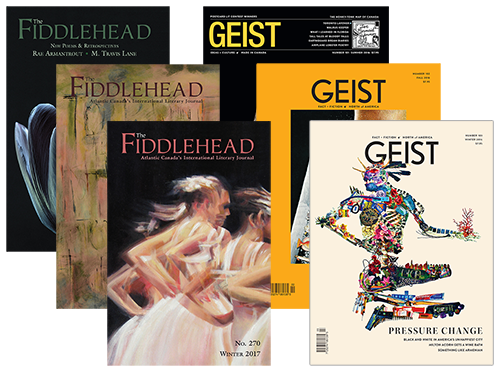 Subscribe to both Geist and The Fiddlehead for 1 year for $25. That's 8 issues for only $3.13 each!
The Fiddlehead (est. 1945) brings you engaging fiction, well-considered essays and great new poetry; Geist (est. 1990) brings you stunning photography, strange cartography and dispatches from across the globe—together, that's over 99 years of publishing history, so you know you're getting something good.
Click below to order a 1-year subscription to both Geist and The Fiddlehead for only $25.

You can also call 1-888-434-7834 to order over the phone,
or check out our Subscription FAQ if you have any questions.
Geist, 210 - 111 West Hastings Street, Vancouver BC V6B 1H4.

Geist respects subscriber privacy and will never share your email address.
Click here to unsubscribe from Geist offer emails.