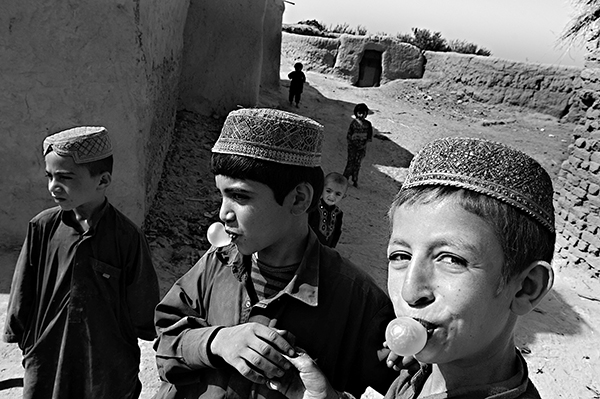 Afghan boys blow bubbles with chewing gum given to them by U.S. Marines in Garmsir District; Louie Palu.
Geist is full of stuff for dads who love to read—dispatches from far away places, essays, comix, little-known facts of interest, photography and more.
This Father's Day, get your dad or dad-like figure a subscription to Geist. It costs only $21 and comes with a hand-signed card notifying him of your generosity and great taste in Canadian literature.



You can also call 1-888-434-7834 to order over the phone, or email subs@geist.com with any questions.