Put Geist in your bag and tote it.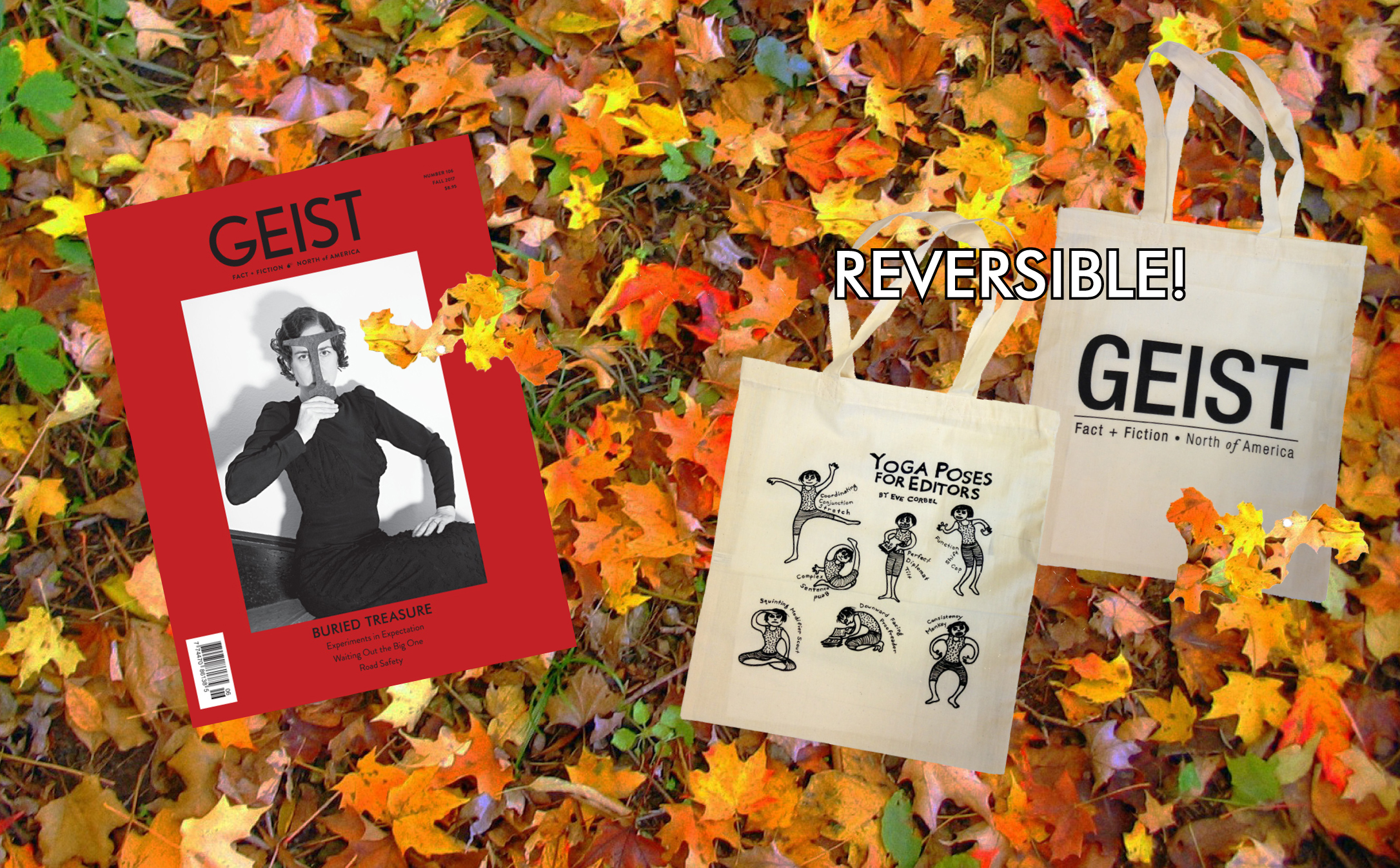 Sign up for a 12-issue subscription (or renew your current subscription) for just $50—that's almost 50% off the newsstand price—and we'll send you a complimentary reversible Eve Corbel True Funnies tote bag.
The Geist tote bag is the perfect way to carry your books, papers, lunch, what-have-you. Cause the toteless people you pass to stare in awe at how put together and ready for carrying things you are with the help of Geist.


You can also call 1-888-434-7834 to order over the phone, and check out our Subscription FAQ if you have any questions.