Insightful, smart and identifiably Canadian.

View in web browser.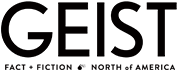 Subscribe to Geist + Eighteen Bridges for only $30!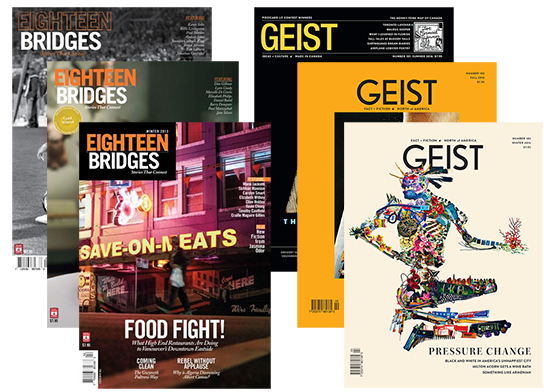 Each month, we pair Geist with another great Canadian literary magazine we think goes particularly well with our mix of fact, fiction and miscellany. Our March offering for you: Eighteen Bridges!
Eighteen Bridges brings you award-winning narrative journalism, essays and profiles; Geist brings you snappy stories and stunning photography. Together, they're insightful, smart and unapologetically Canadian.
Click below to order a 1-year subscription to both Geist and Eighteen Bridges for only $30. That's over 50% off the cover price!

You can also call 1-888-434-7834 to order over the phone,
or check out our Subscription FAQ if you have any questions.
Geist, 210 - 111 West Hastings Street, Vancouver BC V6B 1H4.

Geist respects subscriber privacy and will never share your email address.
Click here to unsubscribe from Geist offer emails.