Get a break from your problems.

View in web browser.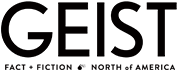 Tune out distractions, tune into Geist.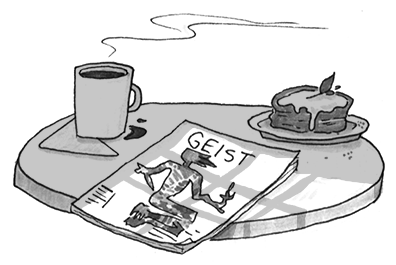 Dear reader,
Tune out the relentless onslaught of tumultuous politics, armchair activism and cultural malaise and tune into something a whole lot more rewarding: Geist.
For just $25, you can get a 6-issue subscription to a smart, funny, insightful magazine that you can hold in your hands, dog-ear and lend to friends, designed specifically with your enjoyment in mind. The carefully curated stories, essays, poetry and photography contained in Geist will provide a pleasant diversion from these increasingly uncertain times.
Click below to order a 6-issue subscription to Geist for $25. To sweeten the deal, we'll ship your first issue the same day you place your order.

You can also call 1-888-434-7834 to order over the phone,
or check out our Subscription FAQ if you have any questions.
Geist, 210 - 111 West Hastings Street, Vancouver BC V6B 1H4.

Geist respects subscriber privacy and will never share your email address.
Click here to unsubscribe from Geist offer emails.