Get a limited edition Jill Mandrake chapbook
free with your Geist subscription!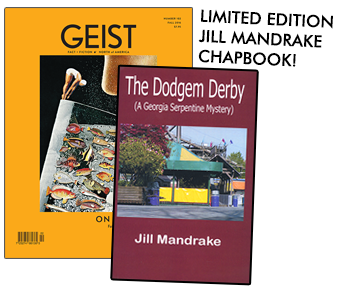 Get a free copy of The Dodgem Derby, a limited edition chapbook by Jill Mandrake, a longtime Geist friend and contributor, when you subscribe to Geist for 6 issues at $25!
The Dodgem Derby follows the story of a young girl on a good old-fashioned caper, and it can be yours for free when you subscribe to Geist, or renew your current subscription, for only $25.
Only 20 copies available. Act now!


Click here for orders outside of Canada.
You can also call 1-888-434-7834 to order over the phone, or email subs@geist.com with any questions.