The preferred subscriber rate, just for you.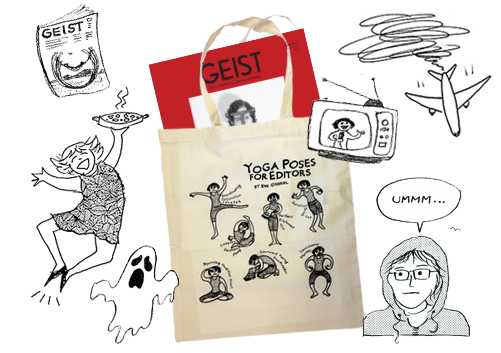 EXCLUSIVELY FOR: %%$FIRST%% %%$LAST%%
You may recall receiving a letter from Geist recently. You have been selected for a Preferred Subscriber Discount Rate. We are emailing you today, in case your address changed and you didn't receive the letter. Or perhaps you meant to reply but it slipped your mind.
OFFER SUMMARY
Sign up before February 7, 2018 and you receive:
4 big issues of Geist magazine for $24.95 (you save 30% off retail)
PLUS a free Geist Yoga for Editors tote bag
Restart Geist now.
Get your 30% savings, today! Start your 1-year subscription for the guaranteed lowest rate available and we'll send you a free Geist Yoga for Editors tote now!


You can also call 1-888-434-7834 to order over the phone, and check out our Subscription FAQ if you have any questions.