The preferred subscriber rate, just for you.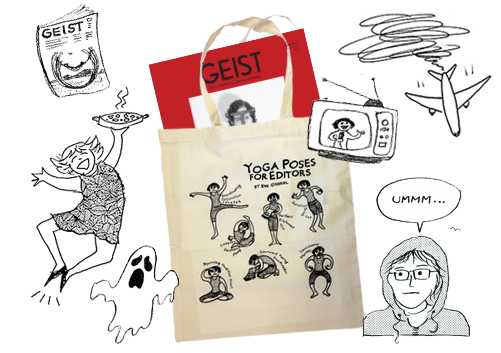 EXCLUSIVELY FOR: %%$FIRST%% %%$LAST%%
You have been selected by the publisher for a Preferred Subscriber Discount Rate. There has never been a better time to come back to Geist. Please watch for all the details by snail mail shortly.
OFFER SUMMARY
Order directly from the publisher before February 7, 2018 and receive:
4 issues of Geist magazine for $24.95 (you save 30% off retail)
PLUS a free Geist Yoga for Editors tote bag
Pressed for time? Restart Geist now.
Get your 30% savings, today! Start your 1-year subscription for the guaranteed lowest rate available and we'll send you a free Geist Yoga for Editors tote now!


You can also call 1-888-434-7834 to order over the phone, and check out our Subscription FAQ if you have any questions.