Vancouver Fringe Festival
THEATRE FESTIVAL | SEPTEMBER 10–20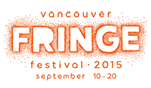 The Fringe likes being different. The Festival has a different way of choosing shows. Being at the Fringe even feels different—attend and you'll meet the artists and make friends. And we're all about celebrating different with 108 different shows, plus free live music every night in the 2015 edition of the Vancouver Fringe Festival September 10 to 20!
Visit the Vancouver Fringe Festival website (www.vancouverfringe.com) for show schedules and ticket purchases.
Vancouver Writer's Festival
LITERARY FESTIVAL | OCTOBER 20–25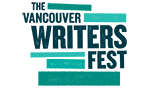 Reimagine your world: the Vancouver Writers Fest presents six days of conversations, discussions, interviews, readings and performances with 108 writers from around the world. The lineup includes Canadians Patrick deWitt, Lawrence Hill, Elizabeth Hay, Nino Ricci and John Vaillant, UK authors David Constantine and Denise Mina, Americans John Freeman, Roxane Gay, Jim Shepard, Jeff VanderMeer and Simon Winchester, Booker-nominated Jamaican writer Marlon James, and Europeans Asne Seierstad, Sara Blaedel and Yrsa Sigurðardóttir. Granville Island and other venues.
Visit writersfest.bc.ca for more details.