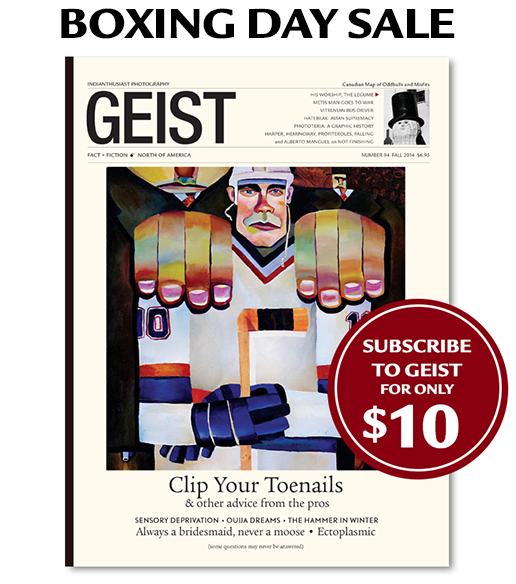 Get subscriptions to Geist for only $10 until December 26, 11:59PM PST!
That's 6 issues at 75% off the newsstand price! Subscribe today to get Geist
for yourself and your friends at this absolutely unheard of rate.
Click here to unsubscribe from all Geist mailings—You will no longer receive the Geist newsletter.
Geist, 210 - 111 West Hastings Street, Vancouver BC V6B 1H4.
Geist respects subscriber privacy and will never share your email address.