Save $24 and get a free tote bag!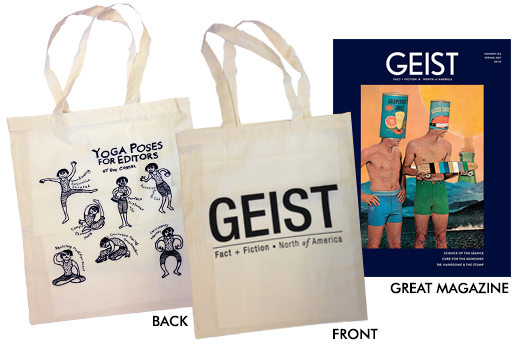 We want to make it easier for people who love Geist to get Geist, so for a limited time, pick up a 6-issue subscription or renewal for just $30—that's only $5 per issue, and you don't have to renew for over a year.
As a token of our appreciation, we'll also throw in a free Geist tote bag.
Order today and save $24 off the newsstand price, get a free tote bag and have the magazine you love delivered right to your doorstep for a long while. Thanks for turning our pages.

You can also call 1-888-434-7834 to order over the phone, and check out our Subscription FAQ if you have any questions.